MARS III
The new generation of our best seller has become more excellent than ever with the introduction of significant modifications. New motors and intelligent motion control ensure even more precise and stable production process. Mars III injection molding machines are used in a wide range of manufacturing applications such as: consumer goods, toys or construction. Optimized core components, such as the closed- loop-controlled injection unit, enhance the productivity and production quality of the world's most acclaimed injection molding machine.
MARS III series molding machines are also available in versions: Eco and Fast.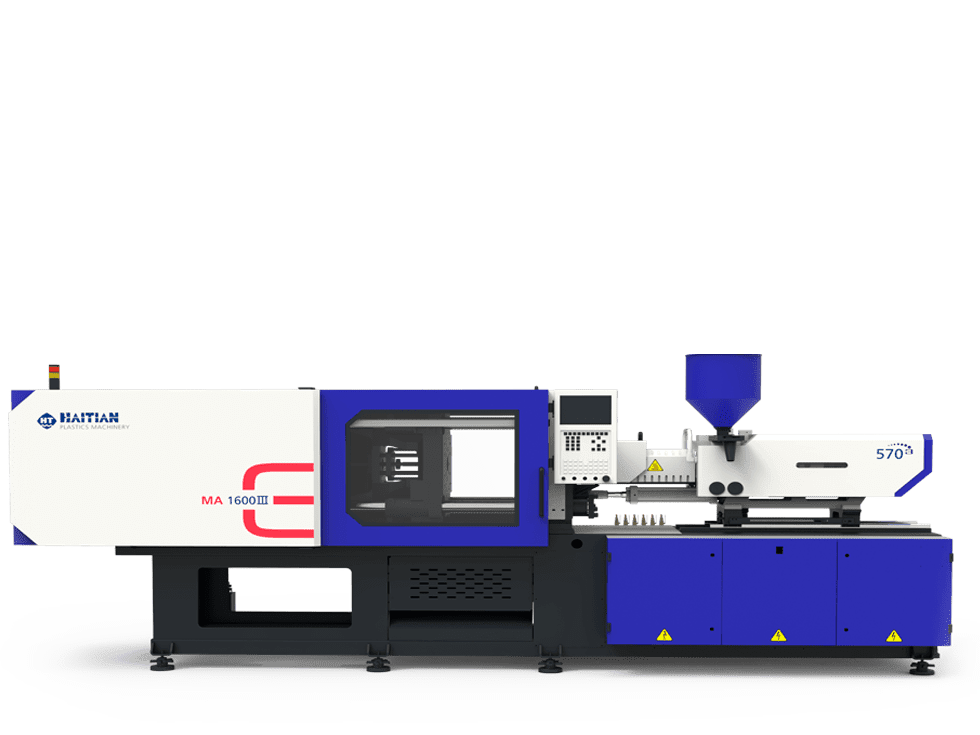 New high-drive servo system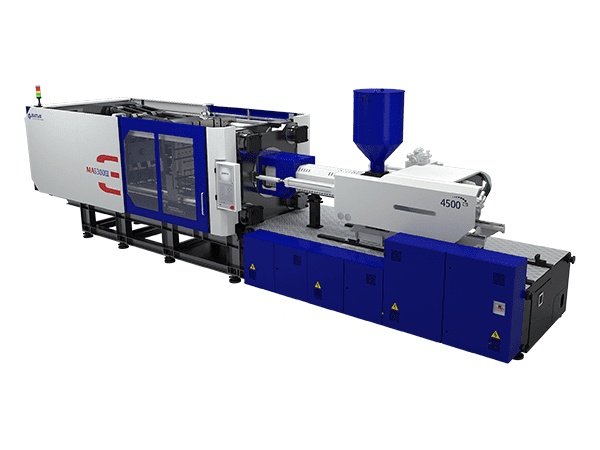 Intelligent + Dynamic + Interactive
Clamping unit - optimized moving platen design provides uniform distribution of clamping forces, reduced plate deformation and increased precision of movement. Even better process control with intelligent algorithms.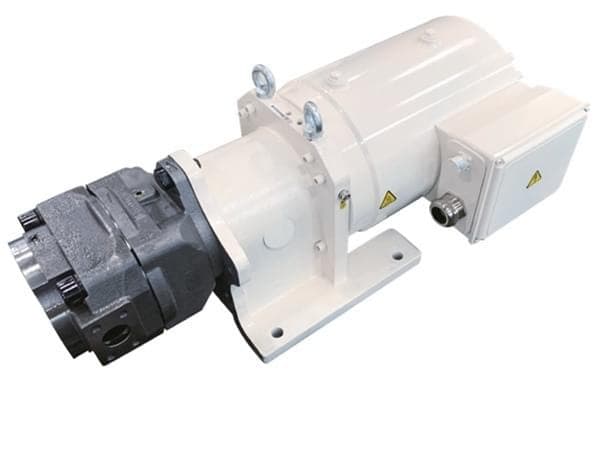 Servo drive system
A new high-performance servo system supported by a digital, highly dynamic and sensitive encoder.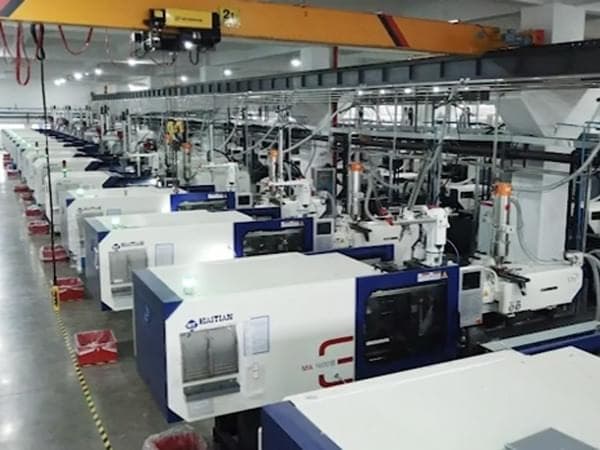 Open integration
Based on OPC standards for communication and data transfer, the KEBA controller used in the MARS series supports the integration of Industry 4.0. It allows interaction with all popular interfaces, communication with peripheral devices and data exchange with MES systems.
Standard technical specification of the MARS series
Optimized 5-point double toggle system for mold clamping unit
5-stage mold open/close,pressure & speed adjustable
Box structure mold platen, reasable stress on materials
Electrical and hydraulic double interlcok seccurity
Mold height adjustment using hydraulic motor
Thin-oil central lubrication system for mold clamping unit
Self-adjusting hydraulic supporting system for movable platen
Toggle lubrication signal is optimal treated and controlled by the computer
Multi mode hydraulic ejection control, pressure and speed adjustable
Automatic mold height adjustment function for clamp force setting
Use graphitic steel bushing and graphitic copper bushing for mold clamping unit
Mold cooling water connector
Low pressure mold protection function
Special pre-tensioning tie bar for reliable endurance
Potential meter for mold open/close and ejection
Mold open/close brake circuit
Ejector quick connection device
Fast mold closing device
Installation hole for robot Euro 18
Door booster of safety door (600 T – 900 T)
Control device for electrically operated door (1000 T – 1200 T)
T-slot mold platen
Mechanical safety (optional) (1200 T)
Installation of safety pedal under machine body's mold area (1200 T)
Twin cylinder balanced injection system
Single cylinder injection unit control (60 T - 200 T)
Twin cylinder injection unit control (250 T – 1200 T)
Start position control from injection to pressure holding (time and position)
Injection position monitoring function, potential meter for injection
Injection safety cover
Nozzle safety cover
Barrel heating safety cover
Time heating function, plasticizing cold start prevention function
Nozzle centering alignment device
Three modes for injection unit retraction: after charge, before mold open and after injection
Suck back function
High torque motor for screw plasticization
Plasticizing and back pressure proportional adjustment
PID barrel temperature control device
Automatic purging function
Injection unit anti-slip aluminum cover (280 T – 1200 T)
Stainless steel plate (60 T -250 T)
Screw speed sensor
6-stage injection unit control, 6-stage hold pressure control, and 5-stage plasticizing control; pressure and speed adjustable
Water cooling control system for hopper cooling ring
Ceramic heating bands (280 T – 1200 T)
Mechanical support for injection barrel (530 T – 1200 T)
Injection unit swiveling device
Removable ordinary hopper (60 T – 380 T)
Fixed ordinary hopper (470 T – 1200 T)
Nitrided screw with double flights (60 T – 470 T)
Chrome-plated variable pitch screw for type A and type B; alloyed variable pitch screw for type C and type D (530 T – 1200 T)
Back pressure proportional controlled
Low-noise hydraulic control system
Oil temperature monitoring, oil temperature upper and lower limit alarm
Superfine by-pass oil filter (60 T – 470 T)
Independent by-pass oil filter (530 T – 1200 T)
Optimized combination of high performance hydraulic components with outstanding famous brands world over
Use electro-hydraulic for cartridge technology
Oil cooler water temperature control valve
Dirty oil suction filter alarm (250 T – 1200 T)
Self-sealing oil fiter (250 T – 1200 T)
Non self-sealing oil fiter (60 T – 200 T)
Oil level indicator with low level alarm (200 T – 1200 T)
Safety valve for checking about the mold clamping
Core pullers (1 set for movable platen, with the other 1 set reserved) (60 T – 470 T)
Core pullers (2 sets for movable platen, without any reservation) (530 T – 600 T)
Core pullers (1 set for movable platen and 1 set for fixed platen, with 1 set for each one reserved) (700 T – 1200 T)
Check valve for core superposition (700 T – 1200 T)
Servo motor+high performance gear pump
Install water valve for cooling down oil temperature
External oil cooler (280 T – 1200 T)
Inside oil cooler (60 T – 250 T)
Inverter for fan (60 T – 160 T)
Oil cooler inverter (200 T – 1200 T)
Safety chain for hydraulic hose
Technical parameters pre-setting
HaiTian Electrical interface of the robot (530 T – 1200 T)
Unattended running operation lock switch
PID barrel heating
Oil temperature warning device, oil temperature deviation indicating
Internal mold memory
High precision dispalcement introducer
Auto fault diagnosis,displaying and reproting the accident causes
3 sets of auxiliary power outlets for auxiliary equipment
Emergency stop buttons for the front door and the back door
Built-in air auxiliary electrical interface
Molding condition monitoring function
Electric motor safety protection device
System hardware I/O testing function
Interlock protection function for electrical hardware
Main controller Techmation series 55, 12 inch color LCD (60 T – 530 T)
KEBA 2000 controller with 15" touch screen panel (600 T – 1200 T)
Rotary button box
S.S.R for temperature control
Electrical interface for core (with industrial plugs)
Are you interested in our solutions?
Feel free to contact us using the contact form