Plasticizing units for extruders
Plasticizing units for extruders are made on the basis of experience of our suppliers and based on technical documentation from manufacturers or measurements made by Mapro.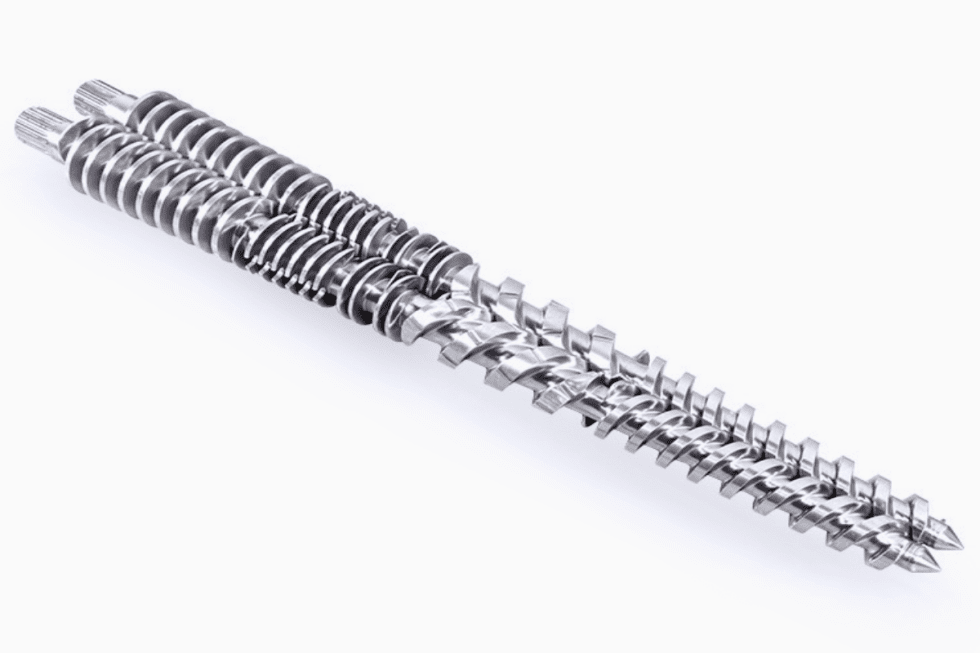 Standard solutions
Plasticizing units in full compliance with the technical and material documentation of the machine manufacturer. 100% interchangeability of parts.
Customized solutions
Plasticizing units made to customer specifications. Free configurability of manufacturing technology, materials and screw geometry.
Technical consulting
Based on the experience of our employees and the knowledge of the technical departments of our suppliers.
Straight twin-screw systems
Oblique twin-screw systems
Are you interested in our solutions?
Feel free to contact us using the contact form