Injection nozzles
Standard injection nozzles and accessory nozzles. Nozzles operated pneumatically and hydraulically. Nozzles for material mixing, filtering, degassing.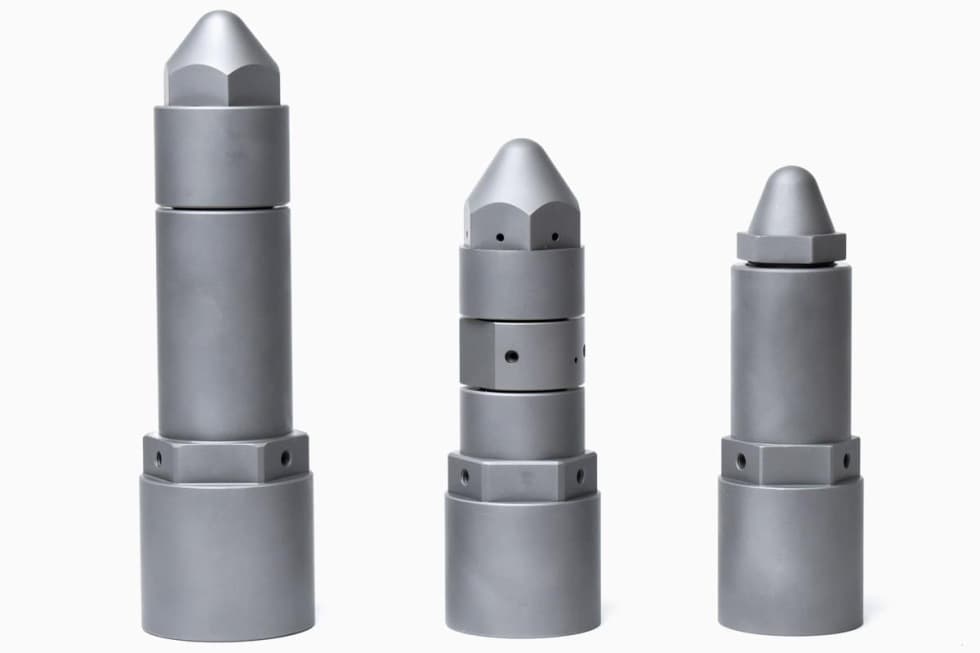 Nozzles corresponding to the solutions used by injection molding machine manufacturers
Depending on customer requirements - pneumatically or hydraulically driven nozzles. Provides precise control of opening and closing of the plastic melt path into the mold
Reduce cycle time
Prevents air pockets during screw rotation - scooping
Increased process reliability and repeatability
Usefulness at increased back pressure – better plasticisation
Not suitable for long glass fibre material
Not suitable for PVC
Nozzle controlled by spring force, opened directly by injection pressure. Prevents plastic from escaping from the nozzle
A simple solution at an optimal price
Can be used with increased back pressure
Quick installation
Not suitable for long glass fibre material
Not suitable for PVC, PPS
Uses more advanced fluid mechanics properties. The plasticized plastic passes through a spiral type mixer, causing the plastic jet to split and merge back onto the angled blades. This action forces the mixer to rotate, in result causing the plastic to spin.
Increased mixing effect
Pressure drop below 5%
Easy colour change
Self-cleaning function
Long service life
Can be replaced for an ordinary nozzle
Can be used on any machine
The main task of the nozzle is to filter out impurities in the range of 0.5 - 3 mm (depending on the filter size) with a relatively low pressure drop. In addition, it also improves colours mixing.
Blocks contaminants
Pressure drop below 3%
Filters with different degrees of filtration available
Protection of hot runner system
Are you interested in our solutions?
Feel free to contact us using the contact form