Change of plasticizing unit diameter
The service includes technical advice, fabrication and installation of a new plasticizing unit , with a diameter smaller or larger than the diameter available in the catalogue of the machine manufacturer. This allows you to change the shot weight and adapt the machine's capabilities to produce new products.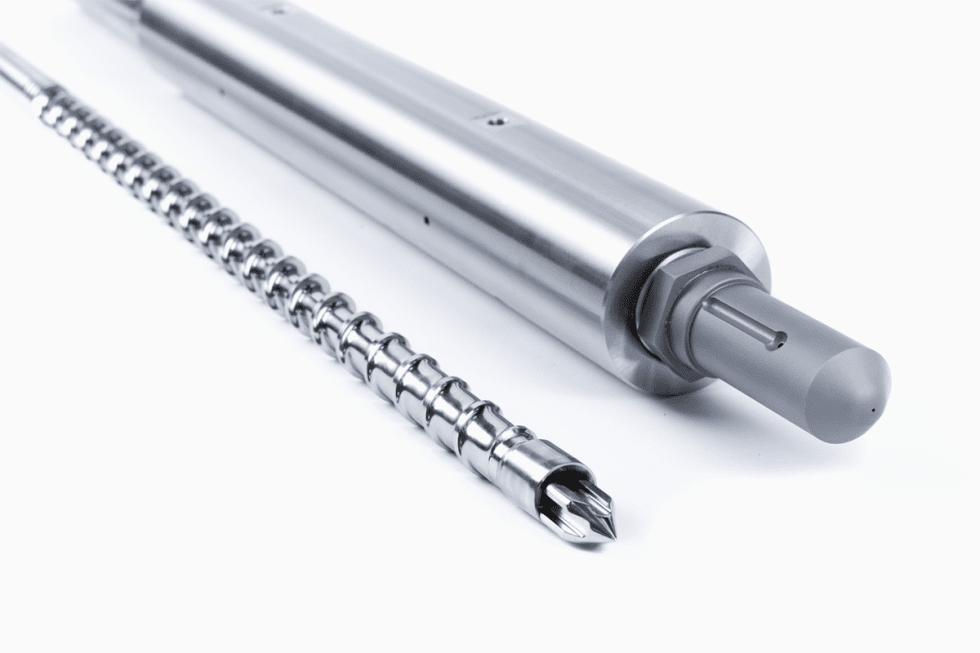 Flexibility
Adjusting your machine for new production without replacing the entire machine. The modification performed is fully reversible.
Complexity
In addition to making a new plasticizing unit, the scope of work also includes the assembly of the ordered parts.
Technical consulting
Each project is carefully analysed in terms of the possibility of modification and the reasonableness of its implementation. Only this approach ensures customer satisfaction after project completion.
Are you interested in our solutions?
Feel free to contact us using the contact form