Hilectro is designed for every industrial sector, from the demanding automotive industry to logistics, civil engineering, electronics, household appliances and packaging.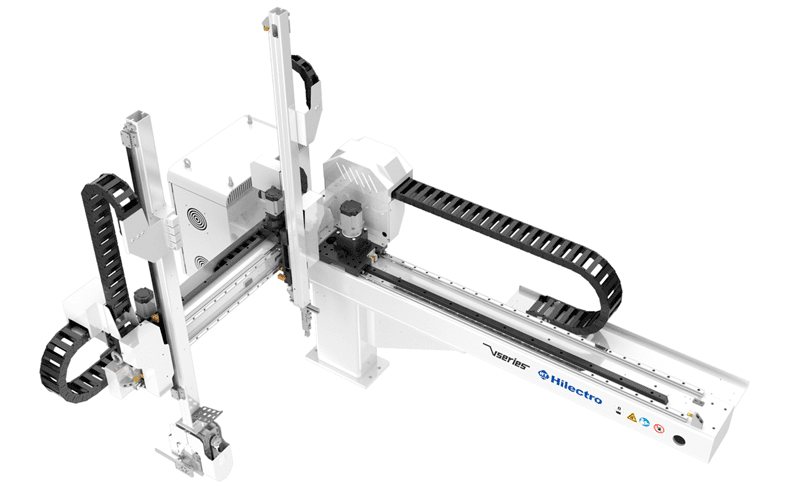 HILECTRO V SERIES
Adaptive injection molding machine: 60-470 t
More compact design
More convenient operation
MAPRO offers Haitian robots from the HILECTRO Drive System division.
The Hilectro V-series has been developed specially for the European market. These are Cartesian robots with 3 or 5 servo axes that can work with injection molding machines with a clamping force of 60 to 4000T.
With years of experience in the plastics processing industry and R&D departments, the customer gets robots from Haitian engineers ready to work efficiently in any manufacturing sector.
Hilectro V-series features:
- user-friendly environment for programming robot movements
- many advanced features in the standard version of the robot
- H5 Operator Panel with 7" touch screen, available in multiple languages
- communication with external devices that can be used to automate an entire production nest.
Customers throughout Europe value this series of robots for their excellent quality and their ability to comprehensively automate the pick-up and deposit of workpieces at relatively low costs.
Are you interested in our solutions?
Feel free to contact us using the contact form